Visit the Saffrino Line Up of Imported Furniture in Ludhiana and Jalandhar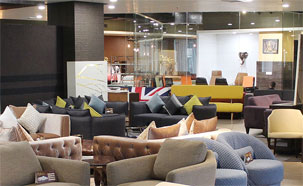 Paving way with providing merchandise from countries of UK, Germany, Italy, Spain, Turkey, and Malaysia that are responsible in giving the ultimate vision and style to Saffrino's exclusive designer range this summer, Saffrino's Imported Furniture in Ludhiana and Jalandhar blows the cascade out of the product line. With sharing inspiration from around the world you would sure enjoy seeing the designs crafted for homes and offices keeping in with the standards demanded and moving into new design directions remaining in the forefront. Our product development team with international experience assesses the whole line up of our beds, sofas, chairs, dining, dressing, and wardrobe to a newer level dimension. The imported cavalry is not just about style and statement but entrusting our customers to the best piece of beauty through creating value towards our products.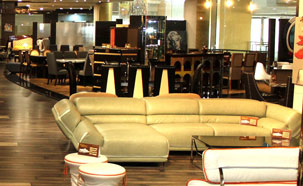 With textural clarity, customized woodworking sanded, shaped and assembled on the products, we as Saffrino, the world chooses us to be the leader in the business of Imported Furniture in Ludhiana Jalandhar. Having the greatest opportunity to display imagery into furniture we not only enjoy having the furniture coming to our store, its presence felt, but also sometimes get emotional when that beauty of furniture is moved out from our store like a bride leaving her house to groom.
With our global manufacturing partners, adding new depth to our product selection, it brings a sort of exciting evolution to our customers who are looking for something out of the box, no not the box, but out of the world that makes their living house more livable and a working place more workable and loveable. The furniture industry is immensely captured as one collaborated aspect amongst the citizens that enhances their lives and others too. Adding grand features to the list has become our regular style with use of bold elegant materials and thoughtful creations that leads to dynamic interest among customer and clients. Bringing out the elements, elegant surprises and classic styles in premier furniture design, you sure are to gain new experiences in every nook and corner of our collection in Saffrino's Imported Furniture in Ludhiana Jalandhar. Ignoring the quality fact on an imported material may leave us in an adverse position and keeping track of any unusuality in our products is the principle aspect of our policy that out stands us apart from others. One noted quoted heard by everyone, Home is where Heart is, but in Saffrino's Imported Furniture in Ludhiana Jalandhar, your heart will tell your house should include the things of living in a home, possessed at the heart of Saffrino.
Have a Look at Our Captivating Exclusive Design Furniture in Ludhiana, Jalandhar & Punjab